How does immigration help the economy? Immigrants make a significant impact on state and local economies. Learn more about the contributions immigrants make as workers, taxpayers and consumers.
Recent Features
Since the last major overhaul of the U.S. immigration system in 1986, the federal government has spent an estimated $263 billion on immigration enforcement.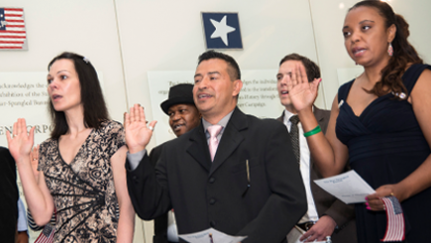 While there are many facets to an intelligent immigration reform package, one thing is clear: legalization for undocumented immigrants helps all of us. 
All Immigration Reform Content