Our legal system rests upon the principle that everyone is entitled to due process of law and a meaningful opportunity to be heard. But for far too long, the immigration system has failed to provide noncitizens with a system of justice that lives up to this standard. Learn about ways in which the immigration system could ensure that all noncitizens have a fair day in court.  
Recent Features
This examination of the Criminal Alien Program's outcomes from fiscal years 2010 to 2013 offers important insights into CAP's operations over time and its potential impact on communities moving forward.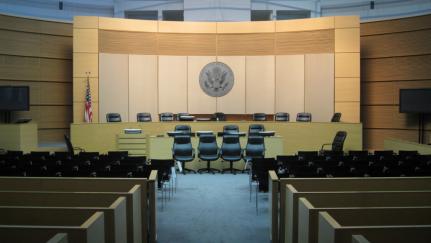 The deportation process has been transformed drastically over the last two decades. Today, two-thirds of individuals deported are subject to what are known as "summary removal procedures," which deprive them of both the right to appear before a judge and the right to apply for status in the United States.
All Interior Enforcement Content